Salesbacker was built with ecommerce brand owners in mind. If you're a brand owner and currently selling on Amazon, then Salesbacker is designed to help you get more product reviews and seller feedback ratings. Simple as that.
Chris Guthrie, Co-Founder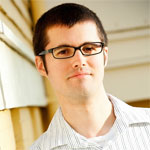 Chris has been earning money from Amazon since 2009, starting with the Amazon Associates program, before moving on to create an ecommerce brand and sell his own products. By building a new brand from scratch, Chris learned that there were a variety of ways to improve his Amazon sales. He also realized that ecommerce brand owners face unique problems, compared to sellers who buy and resell existing brand products on Amazon. These insights led Chris and co-founder Norbert to start Salesbacker — to build a solution to support the needs of ecommerce brand owners selling on Amazon.
Norbert Hendrikse, Co-Founder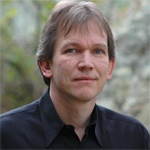 Norbert is an accomplished serial entrepreneur, who co-founded his first startup company 21 years ago in San Francisco. His early work was at Inktomi Corporation, a pioneer in internet search, ecommerce, and mobile technology. Norbert also ran a high tech consulting firm whose clients included Apple and Adobe Systems. He was most recently the co-founder and CTO at Dotspotter, a social-media pioneer that was acquired by CBS Corporation.