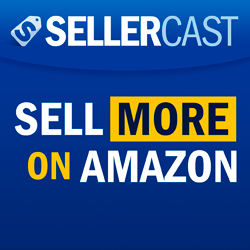 Direct podcast MP3 download link
Like the show? Get new episodes on iTunes or Stitcher
Casey is the guest today and currently doing $30,000 per month. He also has two new products launching in November and expects to increase his sales heading into 2017 even further. In this episode Casey also talks about what he's doing to implement some unique off Amazon strategies to grow his brand website.
Want to ask a question?
Get involved and ask a question about selling on Amazon and Chris may answer your question live on a future episode of Sellercast. Also, if you think you'd be a good guest for the Sellercast podcast feel free to tell us more about you and your company here.
Need more product reviews?
If you'd like to get more reviews for your products on Amazon check out Salesbacker.
Show Notes and Links
Podcast Transcript
Coming Soon