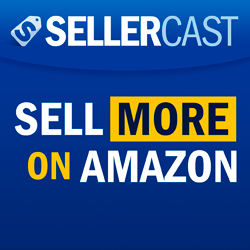 Direct podcast MP3 download link
Like the show? Get new episodes on iTunes or Stitcher
Steve is the guest today and with roughly 20 years of experience he has been selling online since 1996. Today Steve runs Kyasi.com and another business in the home improvement space where they do 30 to 50 containers a month in product volume! (Each container is either 20 ft or 40 ft.)
All together Steve has generated millions upon millions of dollars in product sales in ecommerce and he has a lot of really valuable actionable advice for you in today's episode.
Want to ask a question?
Get involved and ask a question about selling on Amazon and Chris may answer your question live on a future episode of Sellercast. Also, if you think you'd be a good guest for the Sellercast podcast feel free to tell us more about you and your company here.
Need more product reviews?
If you'd like to get more reviews for your products on Amazon check out Salesbacker.
Show Notes and Links
Podcast Transcript
Coming Soon