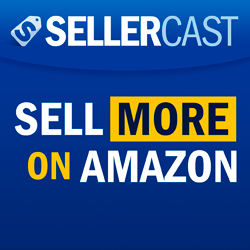 Direct podcast MP3 download link
Like the show? Get new episodes on iTunes or Stitcher
Dave Kettner has been selling private label products since late 2013 and has done over $4.5 million dollars in revenue. Dave has been selling for so long we spent some time talking about what Dave is focusing on now to try and grow his business moving into the future because the strategies of the past are much different than they are today. Dave also shares some past problems that you should be aware of so that you can avoid those issues yourself.
Want to ask a question?
Get involved and ask a question about selling on Amazon and Chris may answer your question live on a future episode of Sellercast. Also, if you think you'd be a good guest for the Sellercast podcast feel free to tell us more about you and your company here.
Need more product reviews?
If you'd like to get more reviews for your products on Amazon check out Salesbacker.
Show Notes and Links
Podcast Transcript
Coming Soon