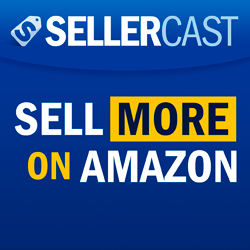 Direct podcast MP3 download link
Like the show? Get new episodes on iTunes or Stitcher
In this show we speak with Christopher Stout who has decades of experience helping business owners with their taxes. Specifically in this episode we cover sales tax and how it relates to ecommerce business owners that sell on Amazon using FBA. This is a topic that most people steer clear of but we thought it'd be a great introduction to the conversation and you can decide what to do next with your business moving forward.
Want to ask a question?
Get involved and ask a question about selling on Amazon and Chris may answer your question live on a future episode of Sellercast. Also, if you think you'd be a good guest for the Sellercast podcast feel free to tell us more about you and your company here.
Need more product reviews?
If you'd like to get more reviews for your products on Amazon check out Salesbacker.
Show Notes and Links
Podcast Transcript
Coming Soon