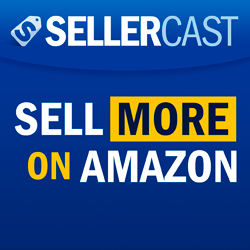 Direct podcast MP3 download link
Like the show? Get new episodes on iTunes or Stitcher
In late 2015 Toni Anderson went from $13,000 in sales during October to $50,000 in November and $100,000 in December. Toni discovered pretty quickly that the products she sells are very popular gift items and we spend part of the show covering that. Toni also spoke about what it's like building this business with a partner and what she's doing to grow this business while working on it part time.
Want to ask a question?
Get involved and ask a question about selling on Amazon and Chris may answer your question live on a future episode of Sellercast. Also, if you think you'd be a good guest for the Sellercast podcast feel free to tell us more about you and your company here.
Need more product reviews?
If you'd like to get more reviews for your products on Amazon check out Salesbacker.
Show Notes and Links
Podcast Transcript
Coming Soon