So let's say you're trying to market your new product online. Just for kicks, let's say your product is a nuclear warhead called Destructo Mundo. So you think to yourself, "I really want people to be exposed to my awesome nuclear warheads. I better start using social media!"
So you start your own Destructo Mundo Facebook page and advertise the features of your product, the personality of your brand, and the big "why" behind your company. You start an Instagram account where you "favorite" other nuclear war fans. You start pinning pins to your Pinterest board "End of the World". And you start throwing up a few videos on Youtube of yourself staring into a webcam discussing the trends of modern atomic energy.
And after two months of posting, tweeting, pinning, liking, sharing, and following, your total audience reach is...150 people. Your latest Youtube video has 3 views - one is yours, one is your mother, and the other is a teenager who inadvertently found you when he searched for "photo bomb".
But let's say that a friend of yours hears of your predicament. He says, "Hey! I know a guy in North Korea who totally into world domination. And he has a huge following on Instagram. I might be able to get a deal together where you pay him so much, and he'll mention your warheads on his Youtube channel. Maybe he'll do a review or even try one out." And so you do. Within days, you're getting orders from all over the Middle East, parts of Asia, and a militia group in North Dakota. You found your audience...on someone else's platform.
Welcome to Famebit.
Famebit acts as a mediator between brands and social media superstars. They're like the guy who knows the guy in North Korea. You might not have the social platform you need, but there are men, women, children, and yes, even animals that have a bigger following than you. Famebit will introduce you to them.
Famebit offers social media gurus to sign up for gigs and allows brands and companies to hire them. As a brand seeking promotion, you submit a proposal for an ad campaign. Then social media wizards offer you bids on your campaign. When you find a Youtuber or Instagrammer you like, you can hire them to promote your product.
In this guide, I'll take you step-by-step through the process of creating a Famebit campaign and hiring a creator.
Let's get started!
HOW TO USE FAMEBIT IN YOUR ADVERTISING
1. Create your own account. Simply head on over to Famebit and click on "I'm A Brand". You'll be asked to create an account with your name, email address, and password.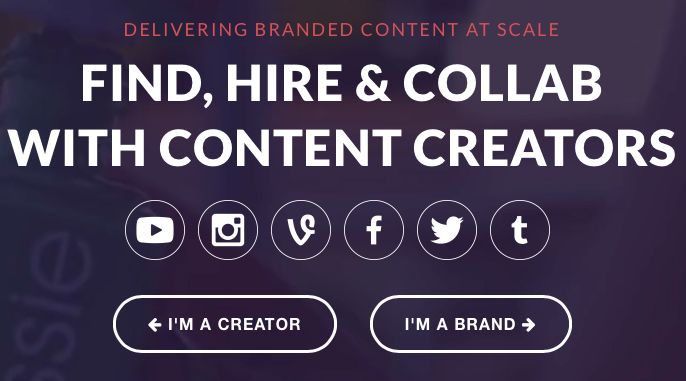 When you're done, you should receive an email notification with which you can validate your email address for your account. Go on over to your email account, click to verify your account, and you're an official member of Famebit!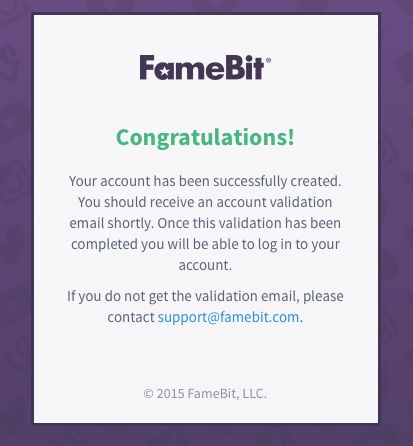 Famebit does a great job of keeping their platform user friendly. When you first log in, Famebit breaks down the process into four easy steps: (1) Create a Campaign (2) Receive Proposals (3) Hire Creators (4) Drive Engagement. This is a great summary of the Famebit sequence.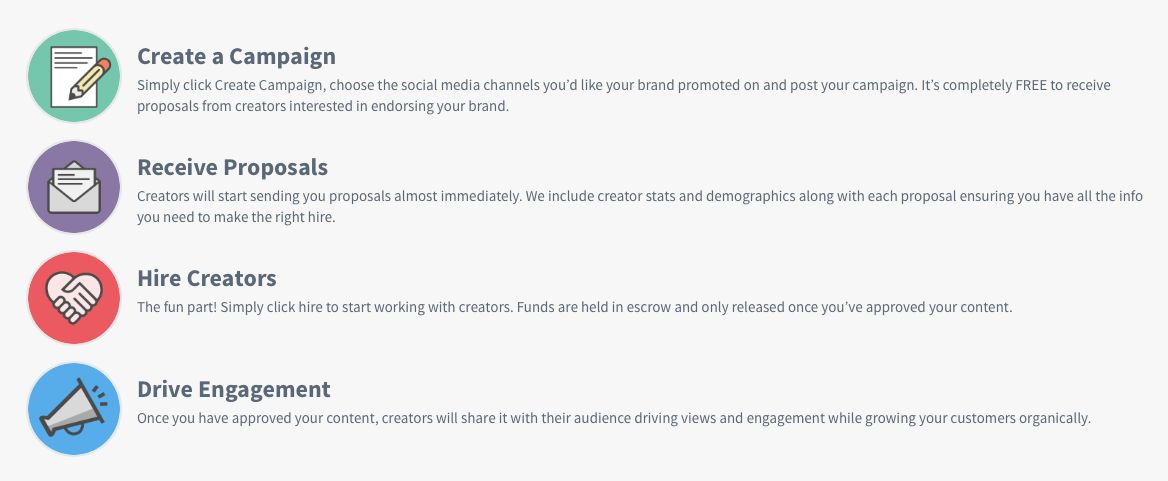 Once you've closed this initial description, you'll be taken directly to your Dashboard.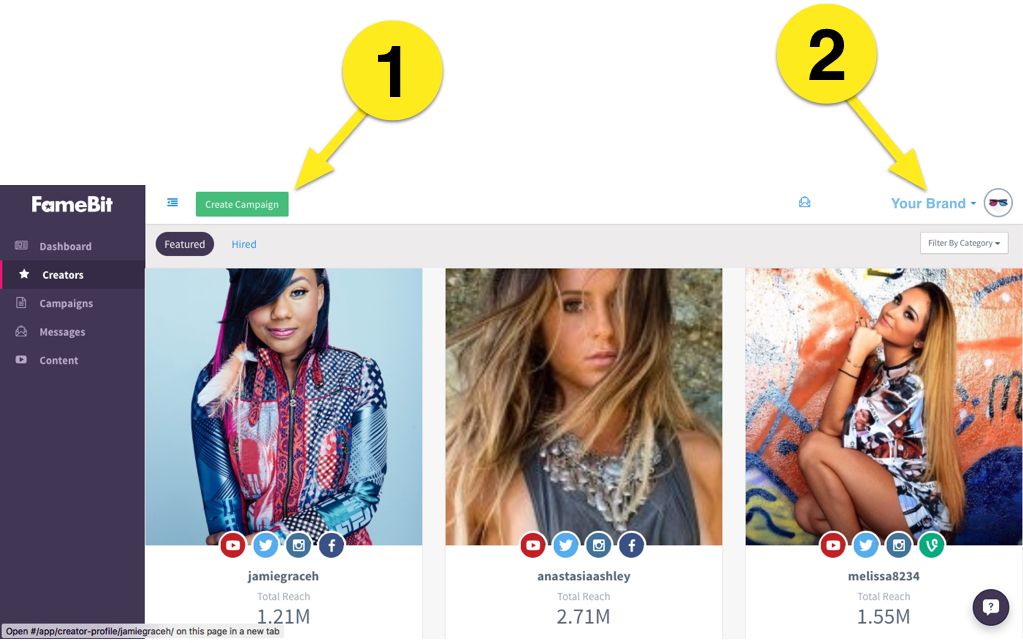 Your dashboard will look a little different on your initial login, but the basic framework stays the same. Since you have no campaigns created nor have you hired any creators, Famebit offers a list of featured creators you can explore.
At the top of your dashboard, you'll see a green box that says "Create Campaign" (#1). This is where we'll begin in just a minute. Anytime you want to access your login information or settings, just click on your brand name at the top right corner of your dashboard (#2).
2. Create your first campaign. By clicking on the "Create Campaign" box at the top of your dashboard, you'll be asked a series of questions concerning your new campaign.
First, decide which social media platforms you'd like to use for your campaign by clicking on each icon. You can choose all of them if you'd like. For our example, we chose Youtube.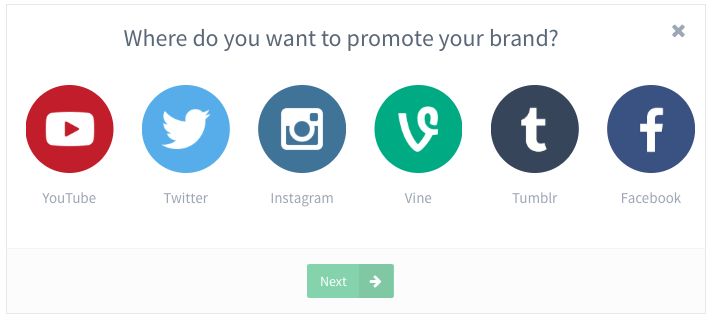 Secondly, you'll be asked to choose which type of campaign you'd like to create. For Youtubers, you can choose from Review, Mention, Haul, LookBook, Favorites, or Tutorial.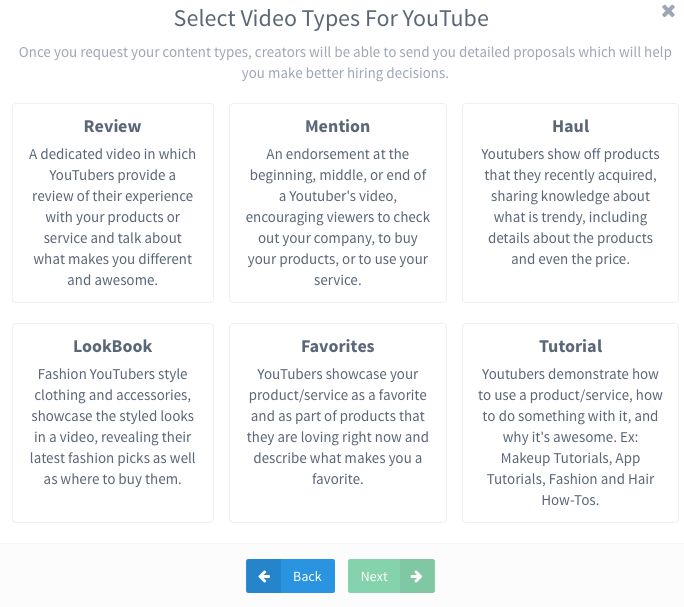 Once you've chosen the type of campaign you want to create, you'll be asked for more details concerning your brand and product.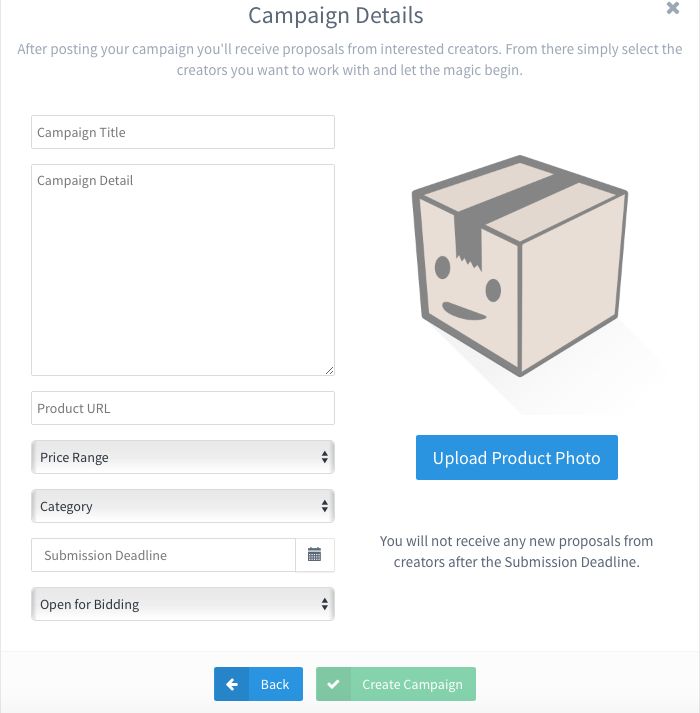 Enter the title of your campaign and details about what you want the creators to do. Remember, creators will read this info to see if they can bid on your campaign, so write clearly.
Now choose a price range. As you've probably guessed, the higher the price range, the larger the audience reach of the creator.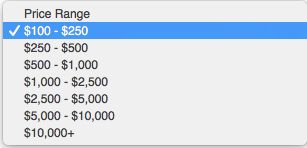 Next, you'll choose the category that best fits your brand's product. Then you'll need to select a submission deadline for the campaign.
You'll also need to upload a picture of your product. But Famebit does have some criteria that your photo must meet. I've included them here for you to read: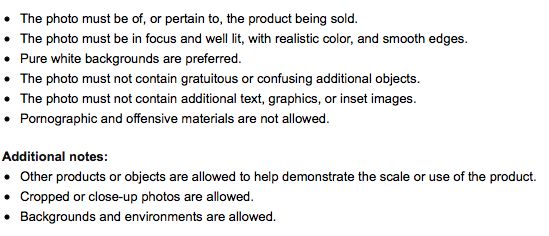 Once you've uploaded your photo and reviewed your information, click on "Create Campaign" at the bottom of the screen.
3. Receive campaign approval. Before you receive any bids on your campaign, you'll need to be approved by Famebit first. This process usually takes less than 48 hours. You'll receive notification of approval by email. During this wait time, you'll notice that your campaign dashboard will simply say "Pending Approval" at the top right hand corner.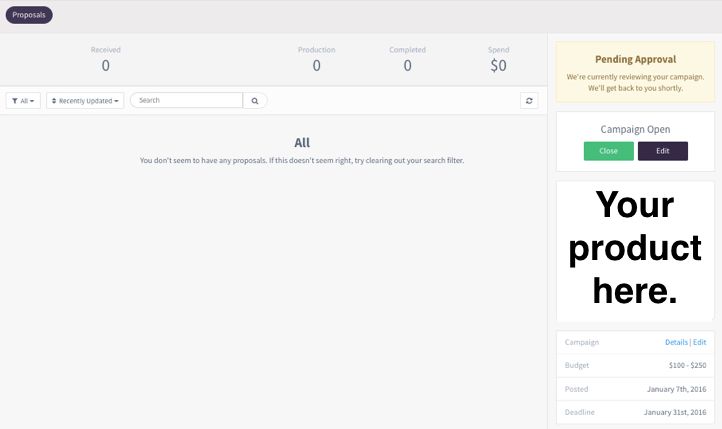 As a side note, my own approval took several days to process. For some reason, the email address I used was not found by Famebit until I contacted them through email. If you don't see an approval email within 2 days, simply reach out through email and see what the problem may be.
4. Review your proposals. Once you've been granted approval from Famebit, creators will begin to make proposals for your campaign. These will be listed on the front dashboard of your Famebit account.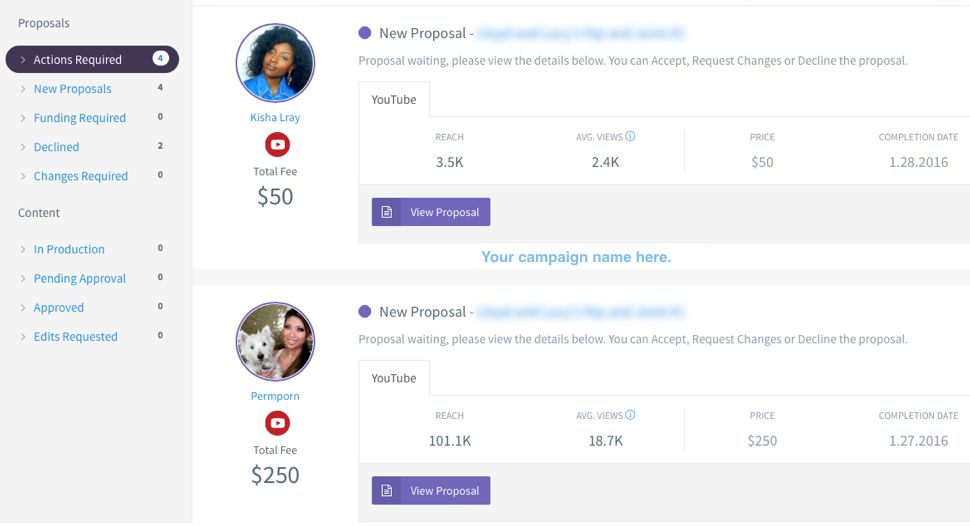 To review a proposal, you'll want to do two things:
First, click on "View Proposal". Here, you'll get a description from the creator of what they can do for your campaign. These are usually somewhat generic, but it does give you a chance to hear them out. Notice that on the left hand side, you receive some interesting information about the demographics and total reach of the creator's audience.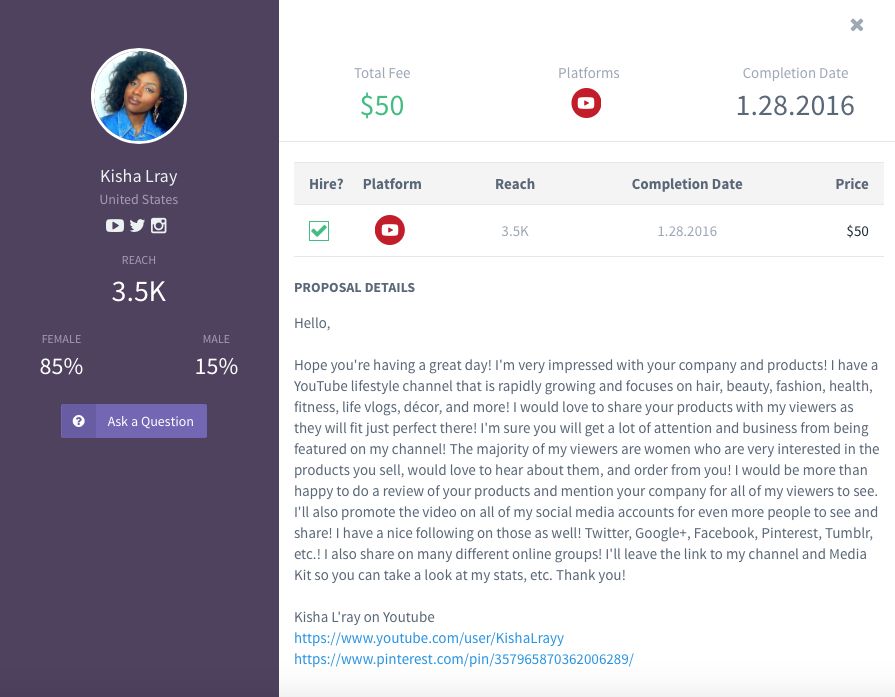 Secondly, you'll want to learn a bit more about the creator. Back on the main dashboard page, click on the name of the creator (highlighted in blue text) just below their picture. This takes you to a creator profile page that allows you to see their latest Facebook, Youtube, Instagram, or Twitter feeds. From here, you'll get a good idea of how many likes, shares, and favorites the creator gets on each post. You'll also notice more demographics outlines for you on the right hand side of the screen.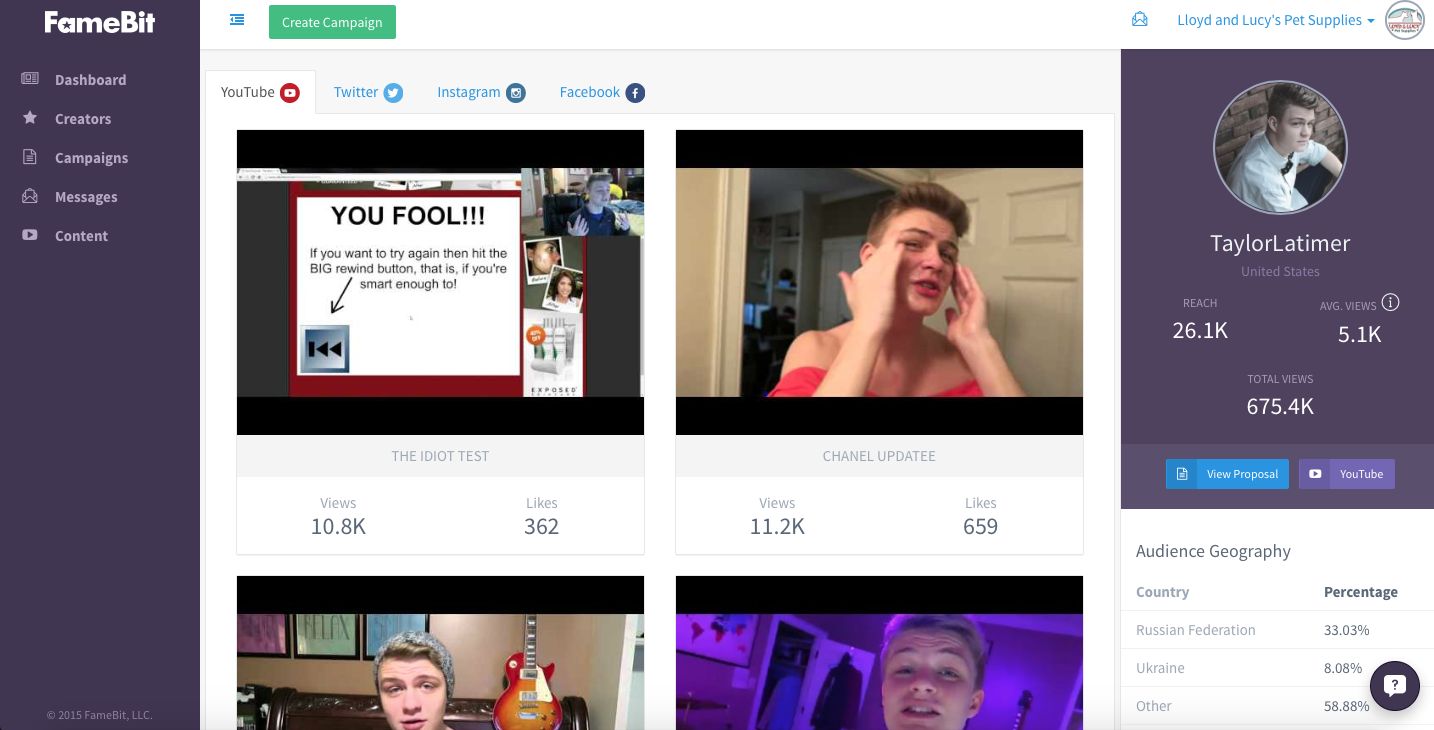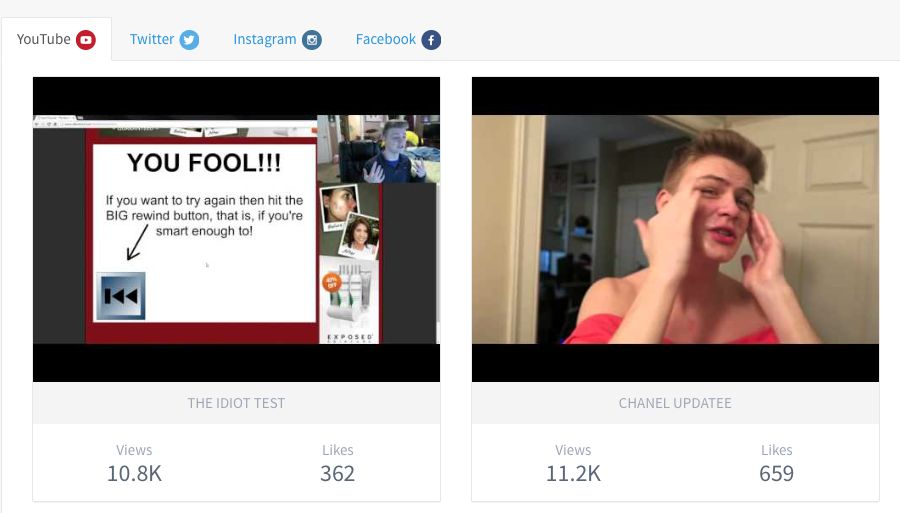 One quick note: If you're looking for a Youtuber who gets a lot of views, be sure to click on the information symbol above the "Avg Views" statistic. This will give you more accurate data on the kind of views this creator currently has. Average views is actually based on every video they've ever created and not just current ones. So for example, a creator may have 1,500 average views, but when you click on the information symbol, you find out that their average views in the last 30 days was only 10. This will keep you from wasting money on a Youtuber who previously had a large following but has slacked off in the last few months.
5. Accept and Hire a Creator. After you've reviewed your proposals, decline the ones you won't use and choose the one you'll hire. You can choose to hire a creator by clicking on "View Proposal" then clicking on "Accept and Hire" at the bottom.
Next you'll be given a chance to review the pricing and confirm your hire. You will be asked to pay the fee, however, no funds will be exchanged until you have approved the creator's content.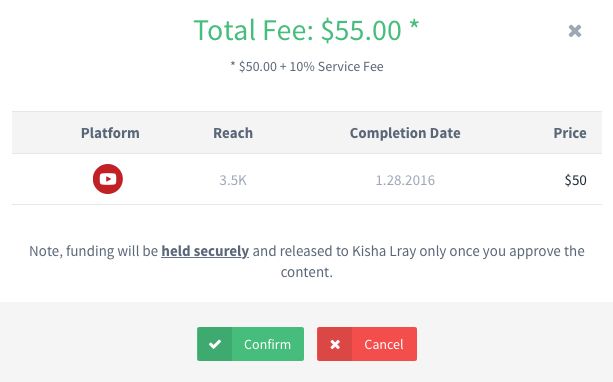 Conclusion
In my own experience in trying to find individuals who will share their social media platform, it's hard work. After you've searched and sorted through multiple Facebook pages or Youtube videos, you still have the difficult task of getting the owner or personality to respond to you through email. By the time you actually connect with someone, you may have spent weeks of your time.
To me, this is Famebit's greatest strength. It saves you time. They become the middle man. They do the searching and sorting for you, and let you decide from a variety of established social media platforms. Suddenly, what used to take weeks, now can be done in 3 days.
If you're looking to promote your product through a social media campaign and you don't want to spend your time doing all the research, use Famebit. It's extremely user friendly and is helping both brands and creators at the same time.
When you're done trying Famebit, take a few minutes to set up your free trial Salesbacker account. Salesbacker will help you communicate with your customers and generate more product reviews from the products you sell on Amazon.