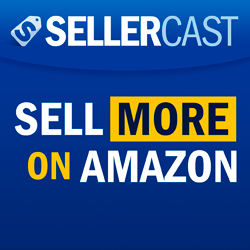 Direct podcast MP3 download link
Like the show? Get new episodes on iTunes or Stitcher
Michael is on the podcast today to share why he started selling on Amazon and how he uses it to match his lifestyle.
Michael previously worked in property management with a team of 20 employees and 1,000 tenants and found selling on Amazon as a new way to build a business and enjoy more of life.
Listen in to hear more about what Michael has done to start and grow his business and how he recently took 4 months off work where he barely opened his laptop.
Want to ask a question?
Get involved and ask a question about selling on Amazon and Chris may answer your question live on a future episode of Sellercast. Also, if you think you'd be a good guest for the Sellercast podcast feel free to tell us more about you and your company here.
Need more product reviews?
If you'd like to get more reviews for your products on Amazon check out Salesbacker.
Show Notes and Links
Podcast Transcript
Coming Soon