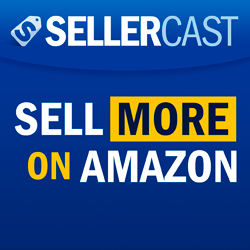 Direct podcast MP3 download link
Like the show? Get new episodes on iTunes or Stitcher
On today's episode we've brought back Brad, our guest from episode 4. Brad previously shared some of the unique strategies he was implementing to market his product offline by attending festivals and getting great face to face customer feedback.
Over a year has passed since we last spoke and in today's episode Brad talks about moving his production from China to the US, bringing on more partners in his business to help with capital and spread the workload around. Brad is also launching a Kickstarter campaign to help drive his production move to the US.
We cover all that and more on today's episode.
Want to ask a question?
Get involved and ask a question about selling on Amazon and Chris may answer your question live on a future episode of Sellercast. Also, if you think you'd be a good guest for the Sellercast podcast feel free to tell us more about you and your company here.
Need more product reviews?
If you'd like to get more reviews for your products on Amazon check out Salesbacker.
Show Notes and Links
Podcast Transcript
Coming Soon